Housing some of Istanbul's oldest churches and synagogues, Kuzguncuk historically was a cosmopolitan mix of Ottoman Istanbul's many cultures. Today, although a little more homogeneous, it still radiates an old village feel, while also boasting numerous modern cafes and art galleries. Traditional Jewish and Christian sites are aplenty here, but the real draws are the quaint streets with the striking Ottoman style homes that line them. Exploring Kuzguncuk is a must for all Istanbul residents craving an escape from the daily grind without having to go too far.
Churches and Synagogues
Before you get to the main drag of the neighborhood, you'll find a mosque and church next door to each other on Kuzguncuk Çarşı Caddesi. The Armenian Orthodox Church still offers services on Wednesdays and Sundays when you can sit in and take in the church interiors while you listen to a sermon.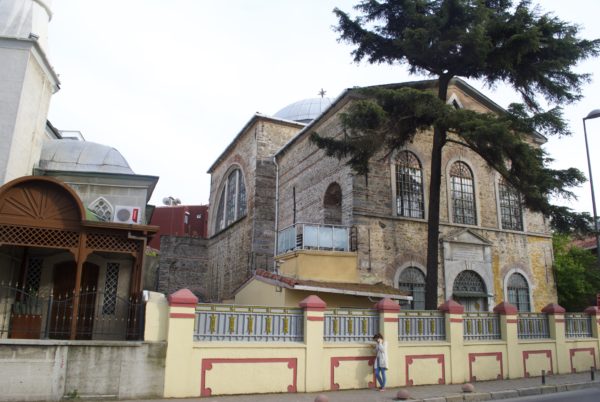 Once out turn left onto the main-drag, İcadiye Caddesi. This street is where people end up spending most of their time in Kuzguncuk. Almost immediately on your left, you'll find one of the only operating synagogues left in Istanbul, Beth Ya'akov. Built in 1878 its interior walls are decorated with trompe l'oeil panels, while its beautiful inner dome glows with landscape paintings depicting Israel. If you want to visit, you have to register with the rabbinate beforehand.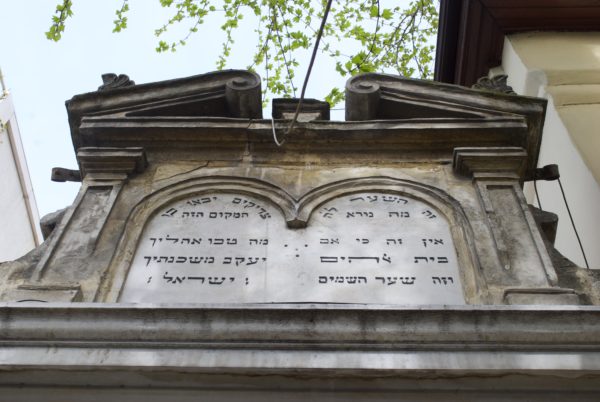 Where to Eat With a View
After that, if it's breakfast time check out Betty Blue, but you really can't go wrong anywhere down here. If it's lunch, Met Et Doner is rated the 4th best Dönerci in the city. Work off the food by dropping into the art galleries or figuring out a way into Greek Orthodox Church of St. Panteleimon. A store owner across the street told me they don't open for anyone anymore, but please tell me that's not true (in the comments). If you walk far enough, you'll find the classic Ottoman mansions or yalıs everyone talks about where you'll be hard-pressed not to see a couple posing for wedding photographs.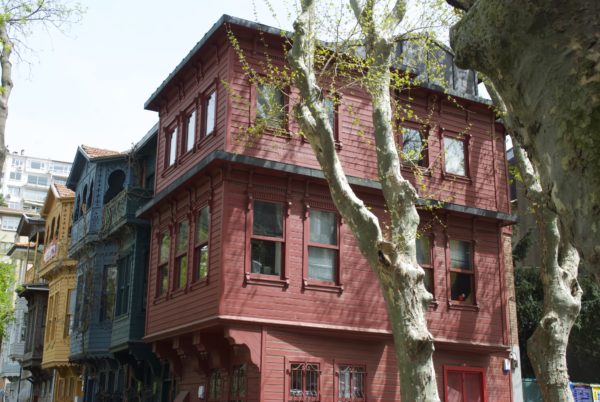 If you follow the coast towards Harem, you'll end up at the beautiful Bosphorus viewing spot of Fethipaşa Korusu. In the summers you can catch free concerts put on by musicians here as the sun goes down. Or come in the afternoon and take a stroll around the park and climb the stone waterfall with the children. Or do what I did and just nap in the grass!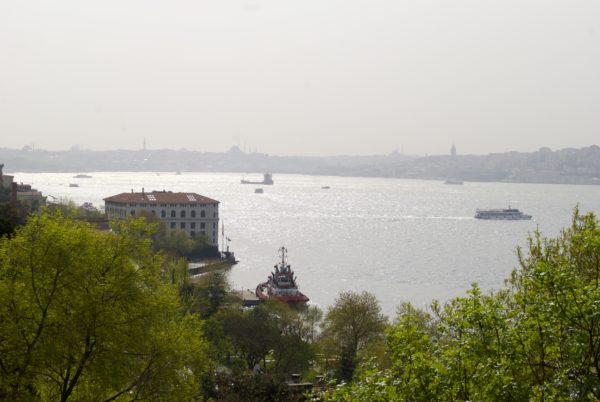 There's More
I've slightly cheated here and included more than five things, but there's really a tremendous amount to see in Kuzguncuk that I've still left out. For example, the Istanbullus and scholars regard the well maintained Jewish and Greek cemeteries as two of the neighborhood's highlights, and Bostanlı has excellent walking trails, a community garden, and a basketball court. The Ayios Georgios Monastery is another attraction, and further evidence of the district's distinctly cosmopolitan history while the stunningly situated Cemil Molla Mansion boasts, along with its elegant castellated architecture, the earliest installed private cinema and photo studio in the Ottoman Empire.
Let me know what else I'm missing or if you've got a better route through one of Istanbul's best-preserved villages down in the comments.
Here is the publication that originally published this article.