Coming around a bend on the Anatolian side between the two bridges is the aptly named Çengelköy. The neighborhood, whose name means hook village in Turkish, is for me one of the most picturesque Bosphorus walks. More than just a pretty view, Çengelköy is famous for its tomatoes, cucumbers, and hot chocolate. Like most neighborhoods in Istanbul it can be a little overwhelming on the first trip, so here's an itinerary of sorts to help you navigate.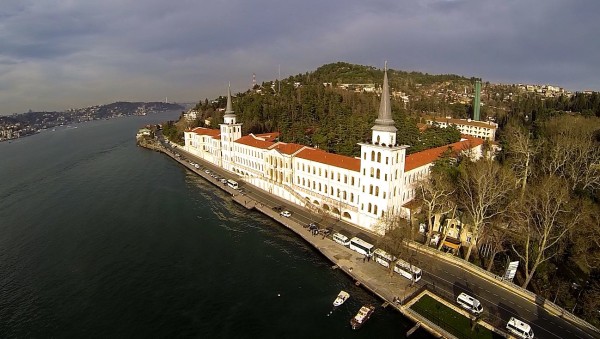 The ideal afternoon starts as Kuleli Asker Lisesi. From here, walk along the shoreline taking in the always stunning view of both the first Bosphorus bridge and Rumeli Hisari. If you're hungry, there's a whole assortment of Fish and Raki restaurants along the water.
Keep walking until the path ends and head onto Kuleli/Çengelköy Caddesi where you'll pass numerous greengrocers selling the famous Çengelköy cucumbers and tomatoes. In my opinion, though, the best bet is to stop at Çengelköy Borekcisi or Erbap Patisserie and take your food to go. Walk down the tiny street, and you'll find yourself at the morbidly named "Killer," a 500-year-old plane tree, supported by steel beams now marauding its way to the seaside. Here you can mow down on your food while sipping on tea or turkish coffee at Tarihi Çınaraltı Aile Çay Bahçesi, or if you'd prefer more of buzz, head next door to the hookah lounge and relax under the tree. Don't worry about the nickname; the steel supports will make sure it doesn't live up to its name!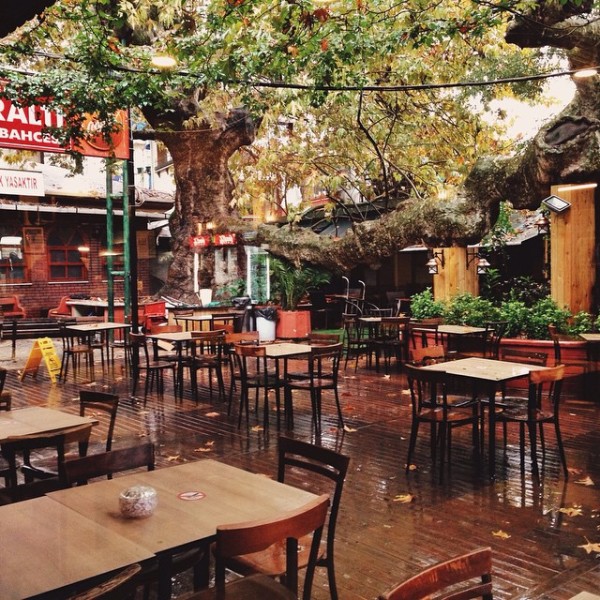 From here its time to move on to my favorite part. After eating borek, sipping on tea, and smoking shisha, it's time to wander a block or two towards the Bosphorus Bridge and go toÇikolata Kahve for the delicious hot chocolate, that tastes just like melted down fudge in a mug.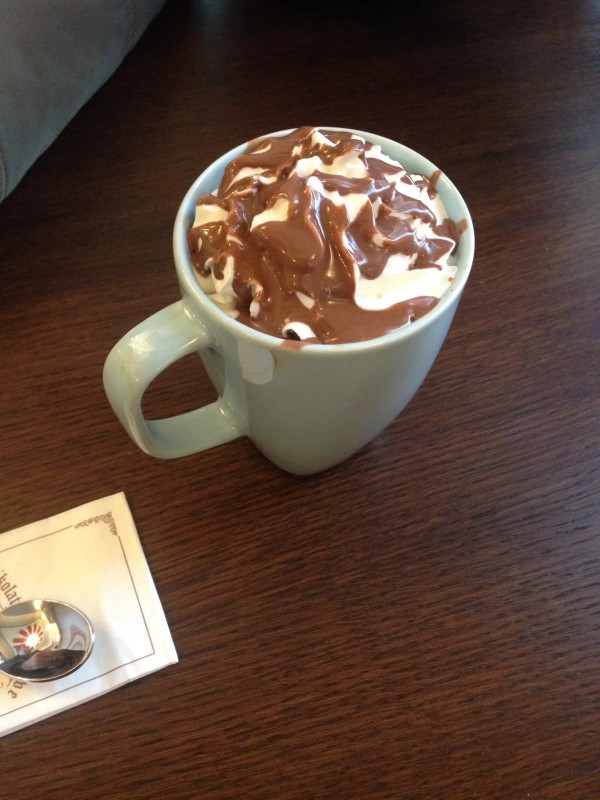 Once finished, meander down to the waterfront from Çengelköy Sütiş Ağa Yalısı and snap some photos on the concrete pier. If you've timed it right you should be here at around sunset, and you get some stunning Bosphorus views, with the Sultanahmet silhouette visible on a clear day.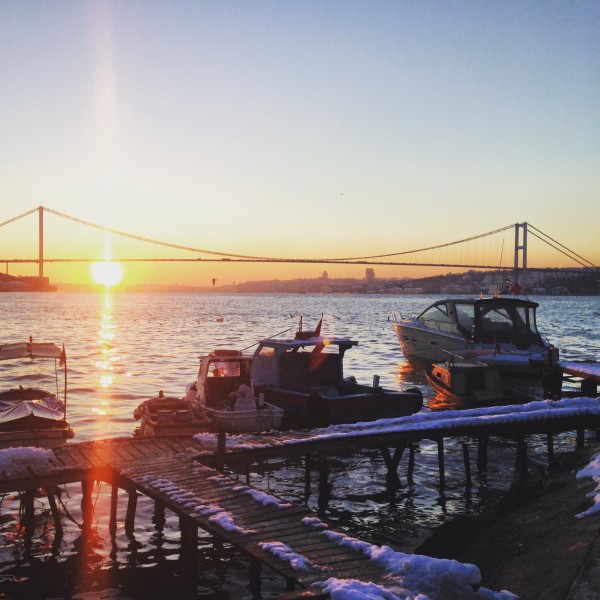 Finally, if you're like me and have stuffed yourself thoroughly, it's time to head inland to Mehmet Çakır Cultural and Sports Center, the Asian side's largest public sports complex, and work off all that food by swimming in one of the three pools or merely steaming in the sauna.
This article previously appeared on yabangee.com for their Take 5 series here